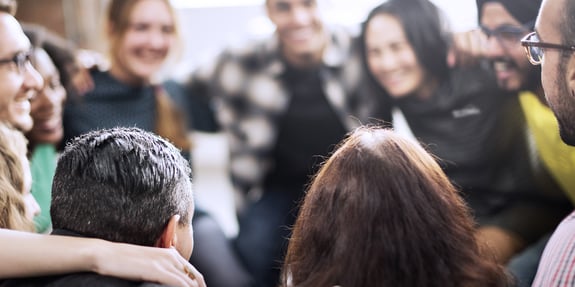 Using Our IDEA Lab to Promote Diversity & Inclusion
Everyone has a place at Elbit America to be heard and grow with the business. We are committed to creating an inclusive and engaging workplace where our employees can grow and thrive for years to come. We are proud to foster diversity, inclusion, and respect the differences that our employees bring to the workplace. Each employee's diverse backgrounds, experiences and perspectives result in greater innovation and better problem-solving across our organization.
To further our commitment to embrace our differences and ensure our initiatives are reflective our values, we formed the Inclusion, Diversity, Equity, and Awareness Leadership Advisory Board (IDEA LAB). Our IDEA LAB advocates for equality and openness in the workplace and in our communities.
In 2019, the Inclusion, Diversity, Equity and Awareness (IDEA) Lab was created across to connect employees who are passionate about addressing diversity and inclusion in the workplace.

Volunteers on this cross-functional committee focused on four workstreams: Communication and Culture; Leadership; Total Rewards; and Training. Each workstream is empowered to take actions, introduce new benefits and suggest changes within the company to promote inclusion and diversity.
One way the IDEA Lab has engaged thus far is by creating campaigns to educate employees about specific affinity months, such as Black History Month, Pride Month, AAPI Heritage Month as well as planning events to celebrate diverse holidays throughout the year including Juneteenth, Chinese New Year and Hanukah. The IDEA Lab also created a forum, 'Diversity Discussions' for employees to regularly discuss inclusion and diversity, in addition to building strategic partnerships with diverse organizations. The IDEA Lab is fully supported by Elbit America's executive leadership team – with several of them serving as executive sponsors – and has resulted in several policy changes and the creation of new benefits targeted at bringing more inclusion and diversity at Elbit America. We look forward to continuing to invest in our talent to create a diverse, inclusive and equitable workplace.