CLRF-IC
COMMON LASER RANGE FINDER INTEGRATED CAPABILITY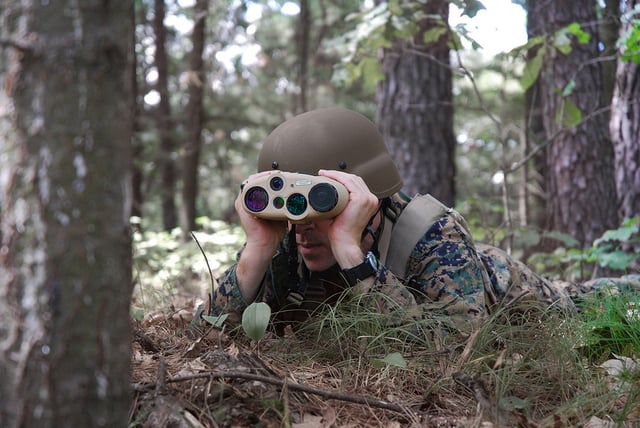 Designed to meet the various missions of the United States military, the Common Laser Range Finder-Integrated Capability (CLRF-IC) provides rugged day and night capabilities for reconnaissance, surveillance, and targeting operations. Within a three-pound package, the CLRF-IC employs the latest in advanced and lightweight handheld technologies. Featuring a Single Wave IR night camera, high definition color day camera, eye-safe laser rangefinder, digital magnetic compass and a global positioning system, CLRF-IC increases precision targeting capabilities. Powered by either L91 or CR123 batteries, the system recognizes targets over 3 kilometers in day light and1 kilometer at night.

Optional features include a non-magnetic north finding compass and connections for external power and video/data output.

---