FIREFLY - DUAL CHANNEL AMPLIFIER
MODULAR, LIGHTWEIGHT 30MHz-2GHz AMPLIFIER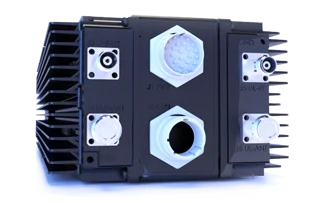 The FIREFLY Communication Amplifier product line is a modular, lightweight, high-power communication amplifier with swappable and stackable modules. Customers can mix and match modules in a single-channel or dual-channel configuration to meet unique mission requirements, while saving space and weight on operating platforms. The modular design simplifies maintenance, provides customer flexibility, and accelerates the fielding of new capabilities.
The FIREFLY product line also features MUOS - Mobile User Objective System integration for SATCOM amplifiers.
---