DOMINATOR®
INTEGRATED INFANTRY COMBAT SYSTEM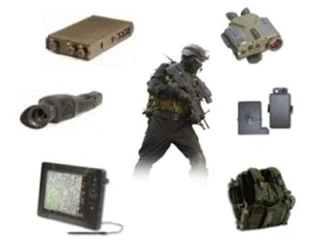 Elbit Systems of America's Integrated Infantry Combat System, DOMINATOR, enhances the combat effectiveness of both conventional and Special Forces units. Our enhanced command and control systems promote real-time decision making and minimizes the time from event to reaction. The DOMINATOR significantly improves the fighting forces capabilities increasing lethality, survivability, and maneuverability.

Our modular approach allows components to be tailored to mission specific requirements. Variants include senior commanders, team leaders, forward observers, snipers, special weapons operators, and riflemen.